DIAGNOSING AS AND NR-AXSPA
Ankylosing spondylitis (AS) and non-radiographic axial spondyloarthritis (nr-axSpA) can be hard to diagnose. There is no definitive test that results in an AS or nr-axSpA diagnosis. And, because people with AS or nr-axSpA often think their pain is "mechanical"—the kind caused by physical strain to the back—instead of chronic and inflammatory, their symptoms can go undiagnosed for a long time.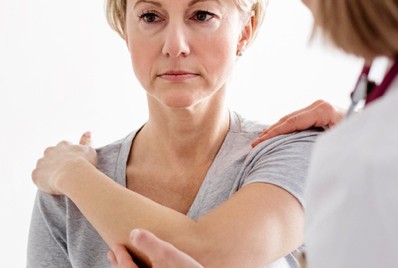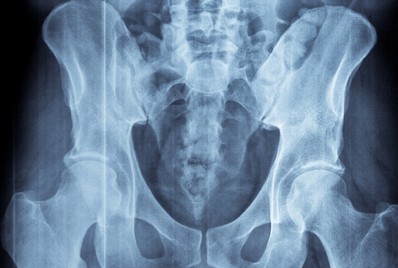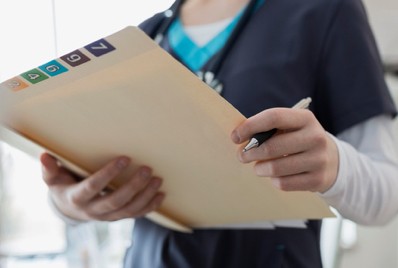 Diagnosing ankylosing spondylitis or non-radiographic axial spondyloarthritis involves:
Imaging tests, which may include:

X-rays of your joints and bones
An MRI, which uses radio waves and a strong magnetic field to provide detailed images of bones and soft tissues

With ankylosing spondylitis, structural damage to the spinal joints is visible on an X-ray (or "radiograph").

With non-radiographic axial spondyloarthritis, there is no clear evidence of inflammation on an X-ray. However, inflammation can sometimes be detected on an MRI.
A physical examination of your joints and spine to look for signs of ankylosis (fusion) of the spine—also known as "bamboo spine." Your doctor may:

Test your range of motion
Ask you to take a deep breath to check for difficulty expanding your chest
Individual medical history
Family history of ankylosing spondylitis and/or non-radiographic axial spondyloarthritis
Blood work to test for a genetic marker called HLA-B27
While having the HLA-B27 gene doesn't mean you have AS, it can be an important clue. Many people have the HLA-B27 gene and don't have AS or nr-axSpA.
Why see a rheumatologist?
Ankylosing spondylitis and non-radiographic spondyloarthritis are conditions with very similar symptoms. Because these diseases are already difficult to diagnose, and are so similar to each other, it's important to see a rheumatologist, the most qualified doctors to diagnose them. Rheumatologists are doctors who are specially trained to diagnose and treat inflammatory diseases like AS and nr-axSpA. Talk to your doctor to find out if you should see a rheumatologist.