AS AND NR-AXSPA IN WOMEN VS MEN
Currently, more men are diagnosed with ankylosing spondylitis (AS), and more women are diagnosed with non-radiographic axial spondyloarthritis (nr-axSpA), but numbers may be closer than originally thought. Recent studies suggest important differences in how women and men experience axial spondyloarthritis (axSpA), which includes both AS and nr-axSpA.



Compared with men,
WOMEN WITH AS OR NR-AXSPA MAY HAVE:
Longer delay in diagnosis
Slower disease progression
More pain in the neck and peripheral (arm and leg) joints
More pain, stiffness, and inflammation at the same level
Less damage to bones and joints visible on an X-ray
Higher frequency of conditions beyond the joints, like enthesitis, psoriasis, and inflammatory bowel disease
Poorer quality of life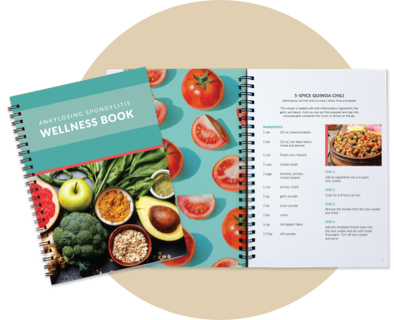 WANT A FREE WELLNESS
BOOK WITH RECIPES?
Get the Axial Spondyloarthritis Wellness Book with recipes, symptom trackers for doctor visits, exercise tips, and more helpful resources via email.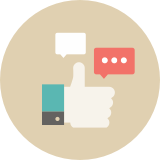 CONNECT WITH OTHERS
Join the community of people living with AS and nr-axSpA on the FaceYourBackPain Facebook page.