AS AND NR-AXSPA ADDITIONAL RESOURCES
There's a lot to learn about AS and nr-axSpA
Here are some websites that can help you learn about ankylosing spondylitis (AS) and non-radiographic axial spondyloarthritis (nr-axSpA).

AbbVie is providing these links to you only as a convenience, and the inclusion of any link does not imply the endorsement of the linked site by AbbVie.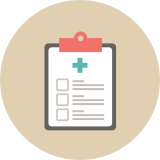 TAKE THE SYMPTOM QUIZ
Find out if your back or neck pain and stiffness could be ankylosing spondylitis or non-radiographic axial spondyloarthritis and then talk to your doctor about your symptoms.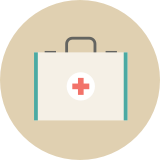 EXPLORE AXSPA TREATMENTS
AS and nr-axSpA can cause symptoms in areas besides the spine—and get worse over time. Find out which treatment options are available and discuss with your doctor.