USE THIS GUIDE TO TALK TO YOUR DOCTOR
Start a better conversation with your doctor about your symptoms, what they mean, and possible treatment options. Get started below.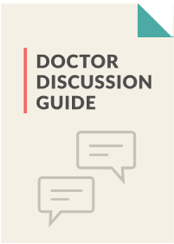 Want to complete the guide later?
Complete it in your free time and bring it to your next appointment.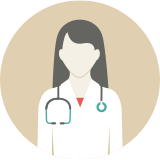 FIND A RHEUMATOLOGIST
If you have AS or nr-axSpA symptoms, talk to your doctor, who may refer you to a rheumatologist.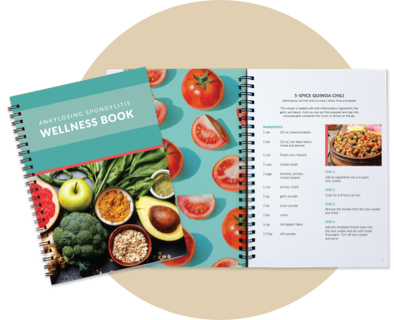 WANT A FREE WELLNESS
BOOK WITH RECIPES?
Get the Axial Spondyloarthritis Wellness Book with recipes, symptom trackers for doctor visits, exercise tips, and more helpful resources via email.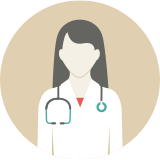 FIND A RHEUMATOLOGIST
If you have symptoms that suggest AS, first talk to your primary doctor. Your doctor may recommend you see a rheumatologist.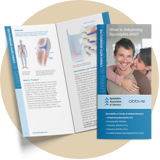 GET THE AS
INFO YOU NEED
Sign up to receive AS updates and a free brochure with the facts about ankylosing spondylitis symptoms, diagnosis, and more.