ANKYLOSING SPONDYLITIS (AS)
REAL PATIENT STORIES
Before Diagnosis
Watch AS patients talk about their symptoms and their experiences searching for a doctor who understood what they were going through.
Could your symptoms mean AS?
Getting Diagnosed
Watch AS patients discuss their paths to diagnosis and what that meant for them.
Are you ready to see a doctor who specializes in AS and other inflammatory diseases?
Life After Diagnosis
Watch AS patients discuss their treatment plans, their lifestyles, and the importance of having a positive outlook.
Learn more about living with AS. Get the information you need and a free Ankylosing Spondylitis Wellness Book sent to you by signing up.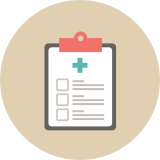 TAKE THE AS SYMPTOM QUIZ
Find out if your back or neck pain and stiffness could be ankylosing spondylitis and then talk to your doctor about your symptoms.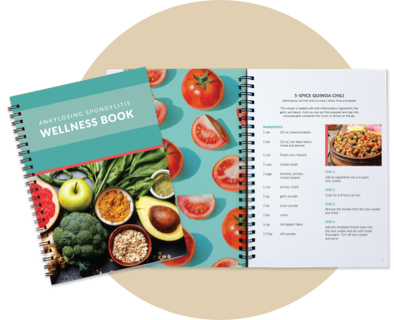 WANT A FREE WELLNESS
BOOK WITH RECIPES?
Get the Ankylosing Spondylitis Wellness Book with recipes, symptom trackers for doctor visits, and more helpful resources via email.